Another horse trailer meal idea for you with these delicious Chocolate Banana Zucchini Muffins! 💚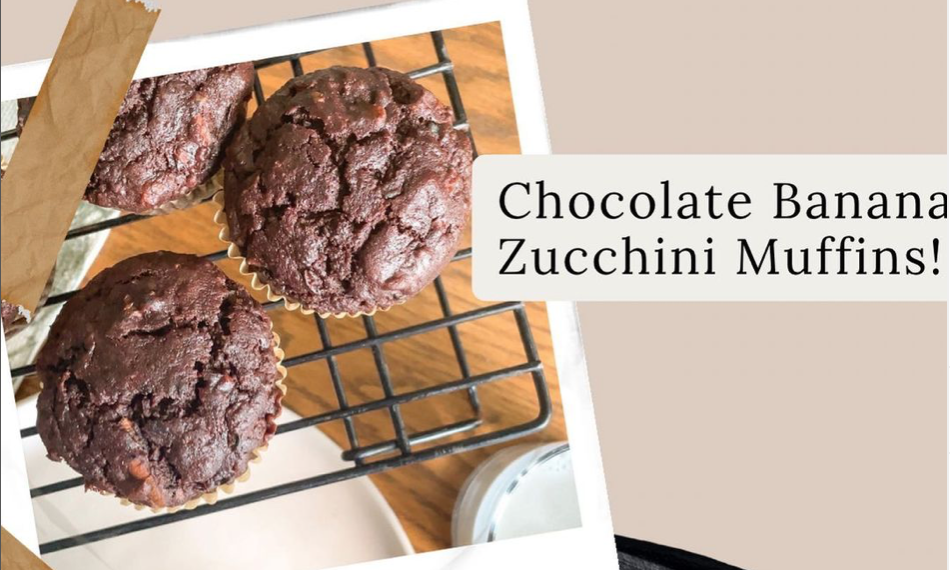 You'll need:
– 2 cups shredded zucchini, pat until VERY dry in between paper towels
1 1/4 cup gf 1:1 flour
3/4 cup super fine almond flour
1 tsp baking powder
1/2 tsp baking soda
1 1/2 tsp ground cinnamon
Pinch of sea salt
1/3 cup of chopped pecans or walnuts
2 mashed super ripe bananas
1/3 cup maple syrup
1/4 cup coconut sugar
1/4 cup melted and cooled coconut oil
2 eggs or flax eggs
1 tsp vanilla extract
Method:
1. Preheat oven to 350 and line your muffin tins. I use aluminum free liners!
2. In a bowl or mixer, whisk together the banana, coconut sugar, maple syrup, vanilla and coconut oil until smooth. Add the eggs and whisk some more
3. Whisk together your dry ingredients in a separate bowl then add the dry ingredients to the wet and mix gently until smooth. Add your zucchini and walnuts in until combined
4. Divide evenly between muffin liners and bake for 18-22 mins or until a toothpick comes out clean!
5. Let rest for 10 mins then transfer to a cooking rack!
Save this recipe and let me know if you make them!
Super yummy for a morning or afternoon snack🥰