The purpose I bought him was to convert him into a nice horse and barrel horse someone else can enjoy. Our journey is coming to an end as our season wraps up and he is available for someone else to own and grow with.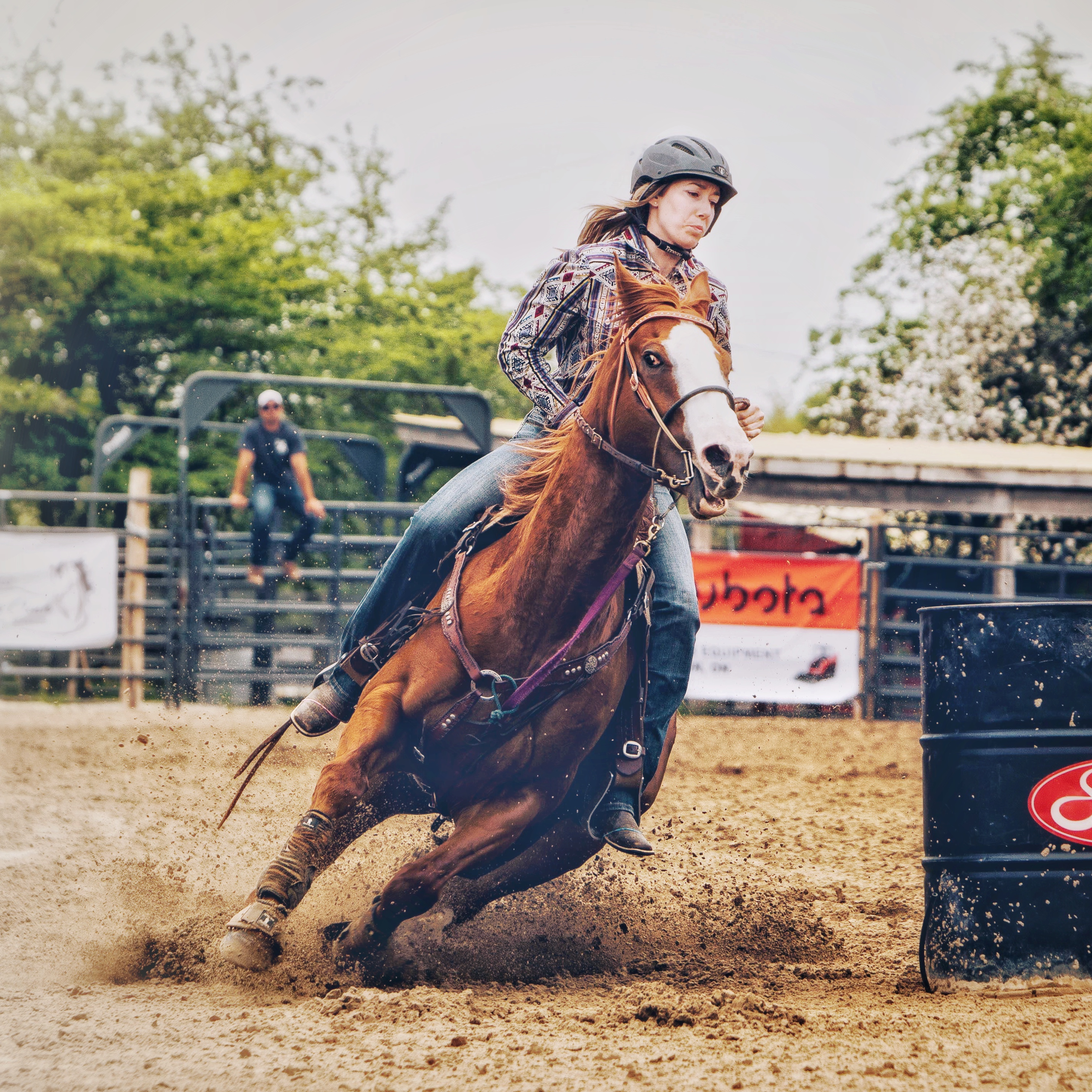 This Sensitive and Gentle 4 year old has proven himself to be a quick learning barrel horse. With a late start to his futurity year, he took leaps from being very unseasoned on the pattern to now competitive in the 1D futurity and open 3D, sometimes 2D times!

Bowie is very light mouthed and tries to please no matter what he's asked of. No spook, easy to handle and very respectable of people and their space. He's very low key and goes to new arenas or races like an open horse. I have had beginners ride him around in the arena and trail ride him and he makes no bad moves! He doesn't have a mean bone and because of this, he would make an excellent youth horse or step-up horse for someone ready to grow with him.

I have chased a dummy cow off him and he participated in roping practices. He never had a rope swung on him but he handled the noises and others roping in close quarters like an old seasoned ranch horse.

We have started poles and he picked it up quickly, now loping through a nice set. He is ready for someone to take it to the next level.

Update: Bowie is now a New Yorker, making someone else a lovely barrel and/or pole horse.