This 2014 Palomino mare we call Marshmallow is everything you want in a barrel/pole horse. By Canybullythisguy out of Paris Model of Fame by Dash Ta Fame. She has the pedigree, time and talent to go far!
She is very light, quick footed and fast! She excels on all types of ground, from big outdoor pens or small indoor she will find the barrel. Standing around 14.3 making her a great youth option. She is safe and doesn't get hot before a run, she just goes down the alley in a completely controlled manner. Good on trials, arena work, drill work, anything, she'll just do what you ask. She is fun to be around her and is even more fun to ride! Handy and light footed, she is guarantee to make anyone smile who swings a leg over her. I have used her a few times as a lesson horse(as seen in one of the pictures) and she was awesome, just did what we asked with no fuss or anxiousness. She is just a level headed horse.
I would consider her more push style than free runner, she will go at whatever speed you want.. its the best of both worlds. No doubt about her talent, she is athletic, gritty, catty. She will go to work and work hard for you! This is a true 1D horse! She can handle it all and would do well either in either rodeo or open races.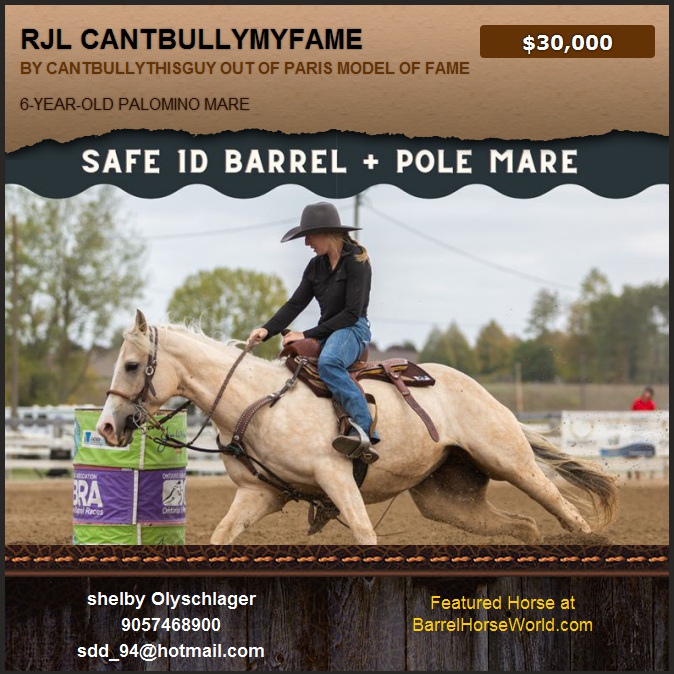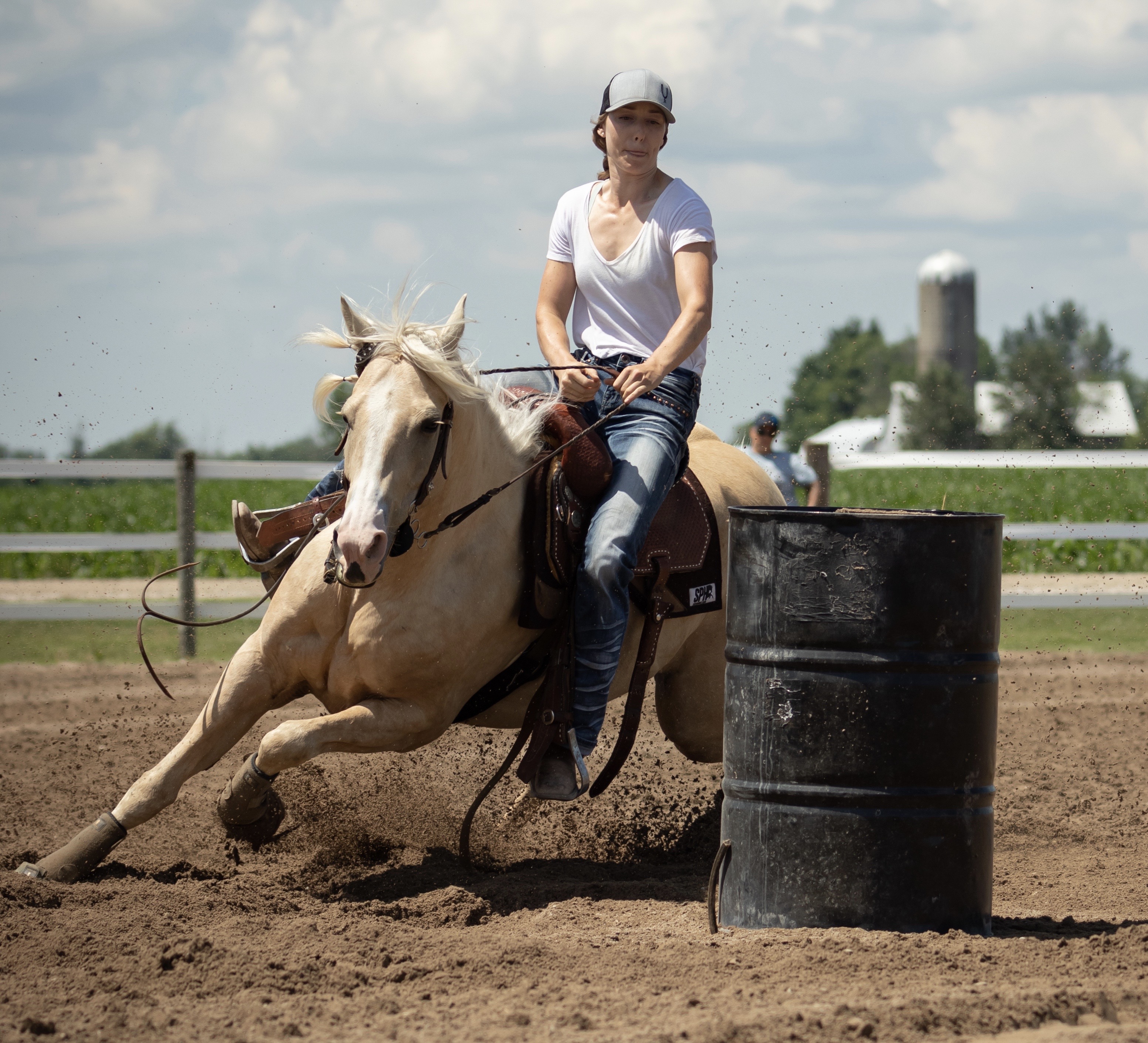 Her accomplishments:
First ever IPRA Rodeo this year at MSU – she won second place
2019 NBHA Worlds – Ran a 15.1 to place us in the top of the 1D
Current fastest pole time is a 21.3 with limited work.
OBRA Open race winner running a 14.9 – Arena record is a 14.4
Nbha Canada Open Race – Ran a 14.5 to place us third. Arena record is a 14.3
As a 4 year old, she placed 5th at South Dakotas Roper Rally open race. Ran a 14.1
As well as other jackpots and open race top placings/wins. She has been around and proved herself, its time for someone to take the reins and enjoy her. I have been loving this horse for 2 years, the only reason I am a selling is I have some young horses and I cannot haul only open horses anymore. She is truly special and is ready to make someone an incredible horse!
Priced at $30,000 – Contact Shelby for more information. Call or text 9057468900