Mind
Body
Ride
A podcast dedicated to our inner Hustle. Meet new people and learn new ideas on how we can all become our best selves in all Arenas of life. It all begins with us and this podcast is here to help guide you to your best self; your horses will thank you!
We are riders, athletes, people working towards our own versions of success and we don't need to go through this journey alone. Shelby Olyschlager joins you weekly to bring a wide variety of guests and insight to what is possible; in and out of the arena. Tag along as we have conversations with everyday people with extraordinary stories, inspiration and knowledge; with the horse always in mind.
Together, We Can Hustle!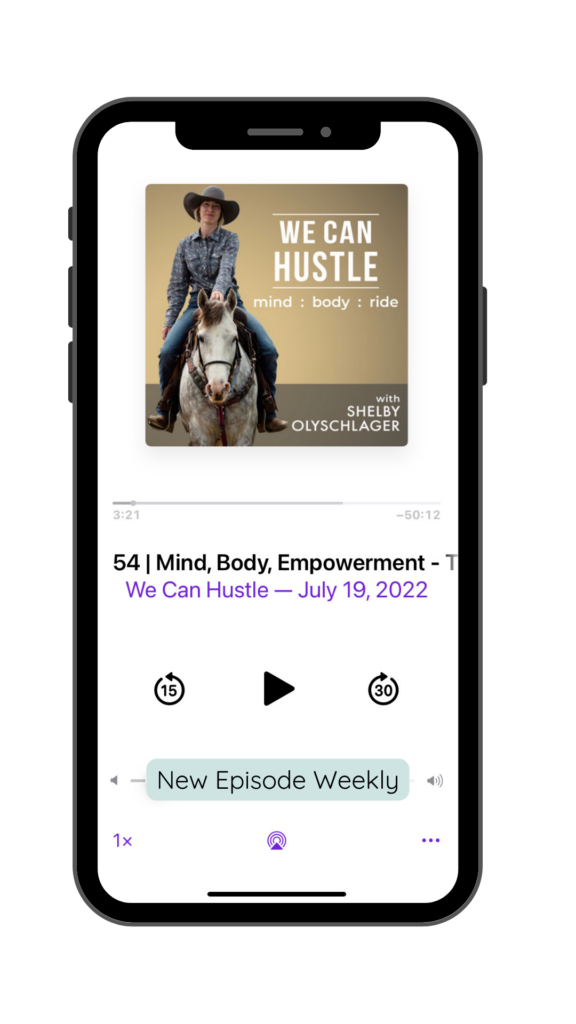 Want to advertise YOUR business on the We Can Hustle Podcast?